Advances in modern medicine have led to constant improvements and breakthroughs when it comes to pain relief and overall health and welfare. Many people are constantly looking for the latest and best possible treatments including an emerging new treatment, the infrared sauna. At Salt on Main, we are proud to offer infrared sauna treatments throughout the day in 30-minute intervals.
Our infrared sauna will surround you with radiant heat that penetrates deeply into your joints, muscles, and tissues increasing oxygen flow and circulation. Infrared heat therapy uses these infrared light characteristics to heat the body directly rather than just the air. During a session, infrared waves begin to penetrate your body creating a deep heating action, which makes you sweat more at a lower temperature and naturally eliminate waste materials and toxins.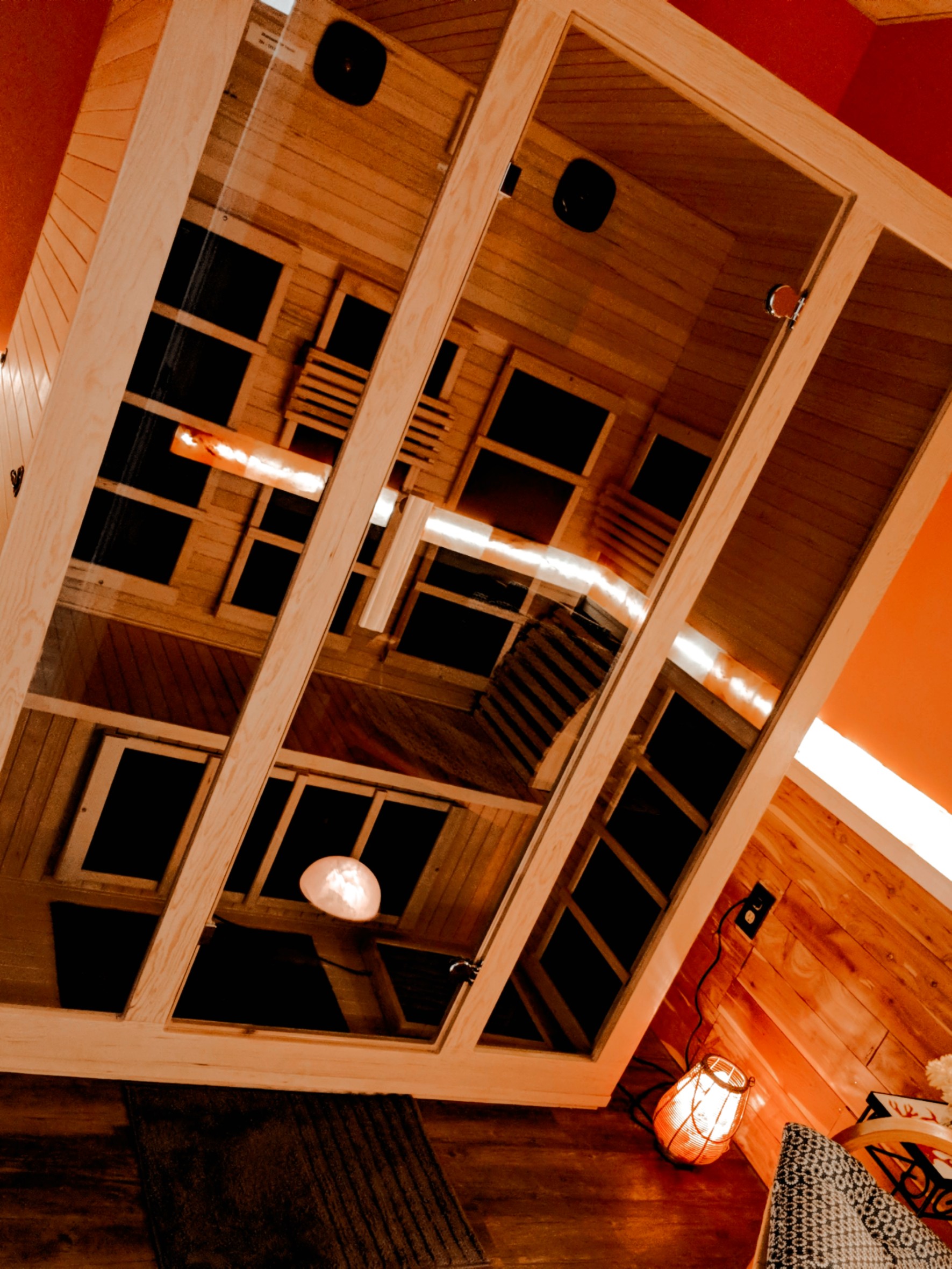 Studies have found that this therapy improves your fitness and health in the following ways:
Better detoxification rates than a conventional sauna
Reducing inflammation
Immediate pain relief from sore muscles and joint pain in common areas like the neck, back, and even arthritis pains
Promoting weight loss (a 30-minute session can burn between 200-600 calories!)
Lowers your blood pressure 
Improves blood flow and circulation 
Safer and more comfortable than traditional saunas with a higher standard safety hazard precaution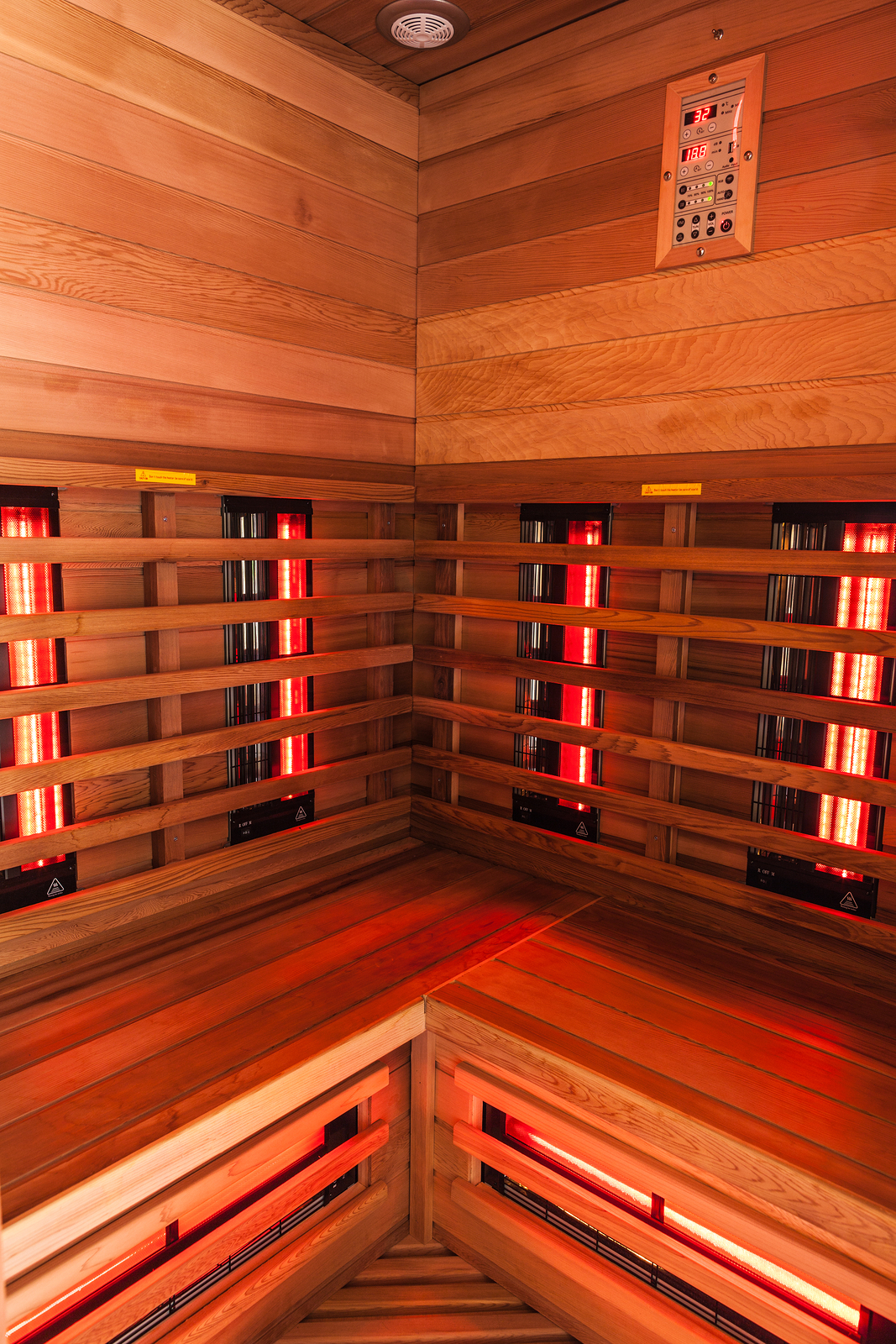 Plan out your sauna time!
Please arrive 10 minutes prior to your appointment start time. We try to accommodate as many of our clients as possible, so we book the rooms back to back with enough time in between to clean and get things ready for the next client.
Hydrate prior to your session (filtered water is available for free during and after your session).
Clothing is required. Skin exposure is preferable – some like to wear their bathing suits or undergarments when in the sauna but most go in with just the towels we provide. We will provide each client with a towel, as well as one towel to sit on.
Adjustable temperature (maximum 140 degrees)
Whether you're looking to
detox your body
more efficiently,
lose additional weight
or you're tired of dealing with
lingering aches and pains
an infrared sauna is a great, natural way to help you get the results you're looking for.
If you're interested in plans and pricing please feel free to call or visit us today.
Our friendly staff is always here to help with any questions or concerns you may have.
Hours of Operation
Monday: Closed
Tuesday: 10 AM till 7 PM
Wednesday: 10 AM till 7 PM
Thursday: 1 PM till 8 PM
Friday: 10 AM till 7 PM
Saturday: 9 AM till 5 PM
Sunday: Closed