Halotherapy, also known as dry salt therapy, is 100% natural, non-invasive and drug-free. Therapy relies on a basic mineral, pure sodium chloride, commonly known as salt, to promote overall wellness by removing toxicity from the respiratory system, improving the function and appearance of our skin and boosting the immune system.
During our treatments, pharmaceutical grade dry salt is ground into specific micro-sized particles by a salt vaporizer, also known as a halogenerator, that then disperses the particles into the air of the enclosed room and/or chamber.
As the salt travels in the salt room, these salt particles are inhaled into the respiratory system. Dry salt naturally starts absorbing allergens, toxins, and foreign substances in your lungs and throughout your respiratory tract. Ultimately, reducing inflammation and opening airway passages.
Dry salt also absorbs impurities and provides anti-bacterial properties that benefit the skin such as acne, psoriasis, and eczema as well as regulates the skin's micro-circulation.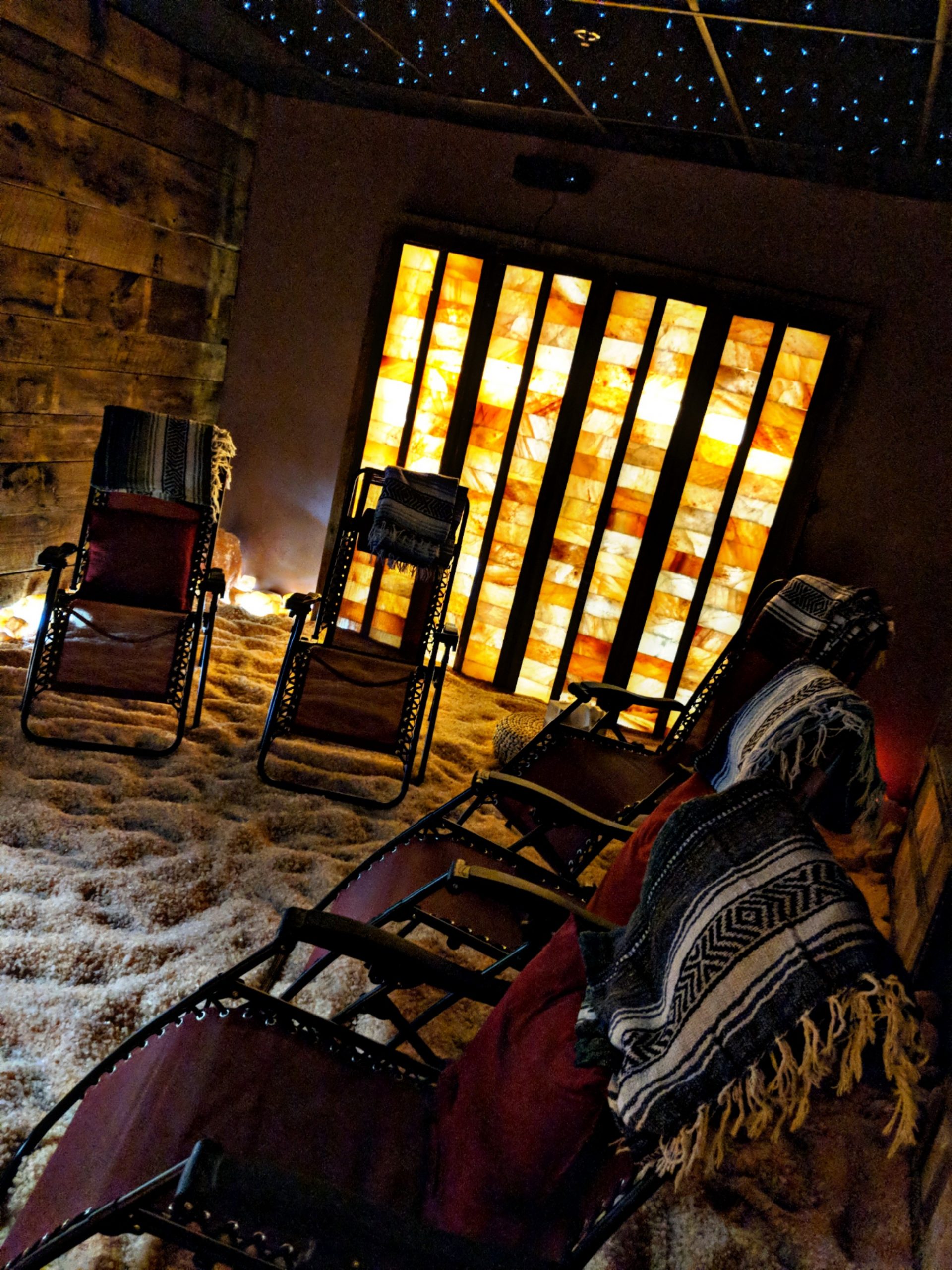 What type of respiratory conditions might improve?
Asthma
Allergies
Common cold
Bronchitis
COPD
Cystic fibrosis
Sinusitis
Ear infections
Smokers cough
What type of skin conditions might improve?
Psoriasis
Itching
Eczema
Swelling & Inflammation
Dermatitis
Dry & Flaky Skin
Acne
Rashes
Rosacea
Skin Aging
*While there are many clinical and scientific studies conducted on dry salt therapy (halotherapy) throughout the world, the FDA has not evaluated the statements made throughout this website. Dry salt therapy is not intended to diagnose, treat, cure or prevent any disease.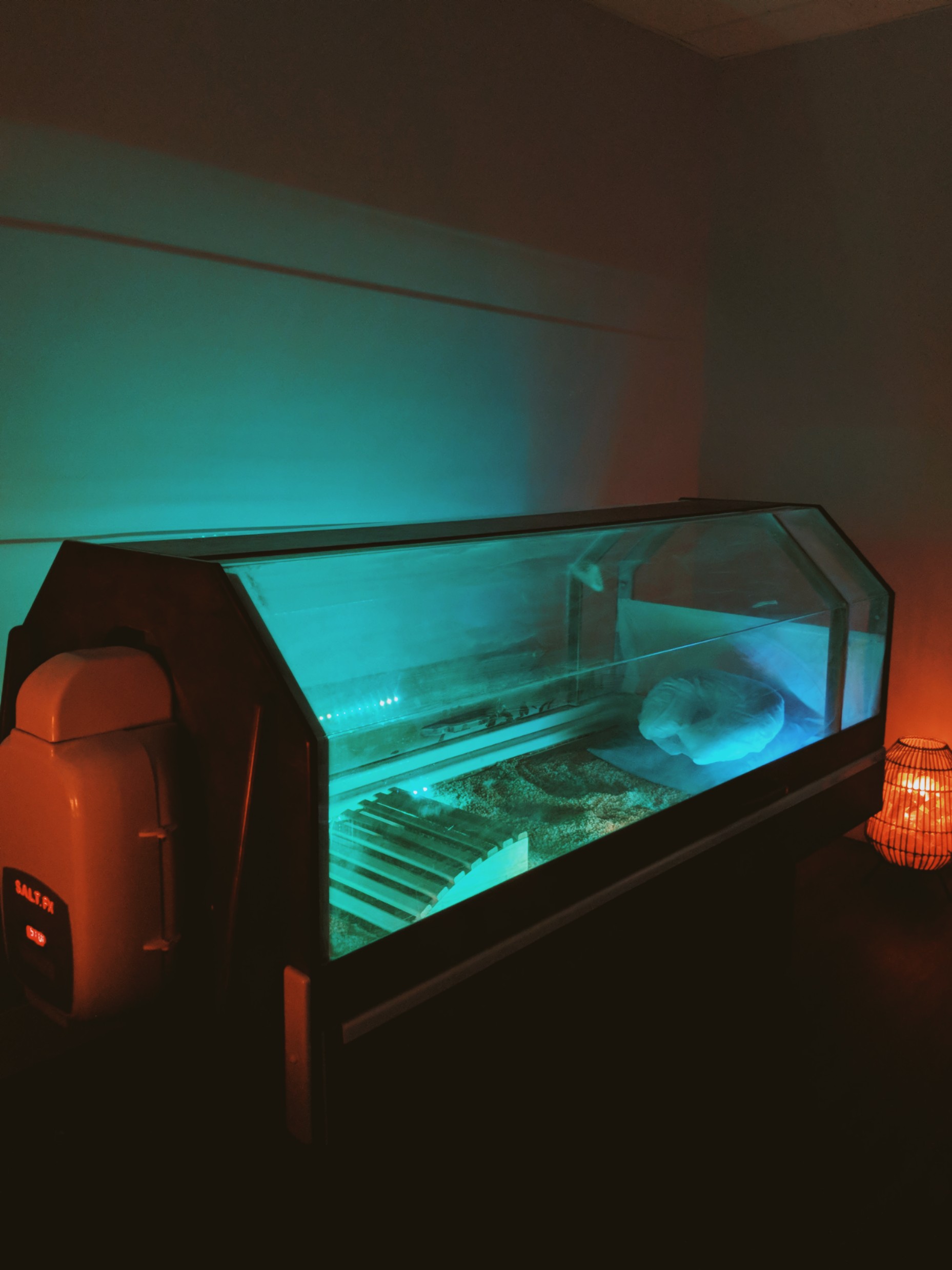 Join us for a "salty" time!
The Salt Barn and Salt Box sessions start promptly at the top of every hour.
Please arrive 15 minutes prior to your appointment start time. We try to accommodate as many of our clients as possible, so we book the rooms back to back with enough time in between to clean and get things ready for the next client.
Please wear comfortable clothes and dress in layers. Despite the heated floor, both the Salt Barn and Salt Box can get chilly once the halogenerator is on.
Electronics are prohibited in both the Salt Barn and Salt Box.
Provided for use in both the Salt Barn and Salt Box:

Zero gravity chairs
Clean blankets
Relaxing music
Cellphone and wallet lockers for safe and secure storage
If you're interested in unlimited halotherapy memberships please call or visit us today.
Hours of Operation
Monday: Closed
Tuesday: 10 AM till 7 PM
Wednesday: 10 AM till 7 PM
Thursday: 1 PM till 8 PM
Friday: 10 AM till 7 PM
Saturday: 9 AM till 5 PM
Sunday: Closed